[ HOME ]


Profile
---
GIBB TODD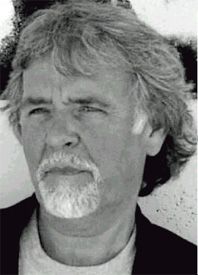 I came from a very musical/singing family. Grandfather Todd was a melodeon player and a tip drummer in The Royal Scots Pipe Band.
All the Todds were singers, father played guitar and sang Jimmie Rogers songs and Scottish Folk Songs only we did not know they were called folk songs, just songs that everyone knew forever.
My father and mother moved to Coventry in England in the mid 50s for a so called better life after having torn up sailing tickets for Australia!!!!!!
I am left handed and because of that my Father couldn't pass on his guitar skills to me, a lack of patience from both of us, I think. In 1962 I asked him to give me an old five string banjo he had, he said I had to pay him 3 pounds which is what it had cost him, his reasoning being that if I got it for nothing I'd do nothing with it, he was right. It took 6 months and I had mastered the necessary 3 chords, started a folk group and a folk club with my father, my cousin and my brother-in-law.
The club was called The Cofa's Tree and became the second biggest club in the Midlands, it was second only to The Ian Campbell Folk Group's club The Jug O' Punch in Birmingham. The Midland Federation of Folk Clubs was then formed with myself as secretary, Dave Campbell (Ian's father) and other committee members, I was secretary for about eighteen months, there were many activities I was involved with including Sunday afternoon seminars in the lovely garden of Charles Parker's house in Birmingham. Charles was the producer of Ewan McColl's famous series of programmes called the Radio Ballads, McColl himself was present at quite a few of the seminars, heady stuff for an emerging folk singer!
In 1966 our group, The Kerries (my father's first name was Kerry) entered a Ballad Contest sponsored by an Irish newspaper and Pepsi-Cola, we won the heat in Camden Town, London and later were flown to Kilkenny in Ireland for the final. The band won the contest from 190 entries and were urged to go full time, sadly it didn't happen, too many financial commitments.
In 1968 we recorded an LP for Major Minor Records who had just had a no.1 single with The Dubliners (who were old friends by this time, they played our Folk Club many times). We embarked on a thirty night tour of the U.K. opening for The Dubliners and our opening venue was The Royal Albert Hall, SCARY!! but a wonderful experience. The old saying goes 'nothing lasts forever' and within a year the band had split up, I moved back to Peebles with my family (wife and three kids) and followed my trade as a quality control engineer for about three years. I still played gigs and sessions at any opportunity until I was offered a residency to play music in a hotel in Bermuda for a year so off I went and that was me on the road from that day on. I returned from Bermuda via New York and New England finishing back up in Coventry (my wife was from there). I then took off to America for a year, then Bermuda again by this time in a duo with Davy Wiseman, also a Scot, we toured Europe consistently in the 70's mainly Denmark and Germany where I spent many happy times with the great Alex Campbell and Derrol Adams who became major influences in my musical life.
In 1991 Finbar Furey asked me to support The Fureys for a week in Belfast Arts Theatre, yes we stayed in The Europa Hotel which was blown up the second night we were there while we were at the gig!!!!!! I was then asked to open for them in all the major halls in the U.K. which I did for the next four years, I also was doing the same thing for The Dubliners who worked for the same agency. I also tour managed both bands.
It was in 1993 at The first Celtic Connections Festival in Glasgow that I met Colin Hynd, its director, he invited me to become part of the fabric of the festival, not quite knowing what he would do with me. I eventually became host /co-ordinator of The Festival Club and The Open Stage which exposes wonderful unheard of performers to the world audience.
In November 2002 my wife Annie and I realised a long cherished dream and came to live as permanent residents in Australia. We shall become citizens in June 2005. My tenure at Celtic Connections continues, on January the 4th 2005 and I was on a plane to my 12th Festival in Glasgow. Over the past 12 years I've appeared with many of the worlds leading performers, Tom Paxton, Dick Gaughan, Aly Bain, Kate & Anne McGarrigle, Archie Fisher, Brian McNeill, EddiReader and many more, OH, YES I nearly forgot in September 2003 I was invited to Nashville to record my current CD Goin Home, home being here in Australia!!!!!
My future plans are to keep on singing and playing as long as I am able.
I am a very fortunate man.
Gibb Todd
As Gibb has said, he and Annie moved to Australia a few years ago fulfilling his life-long dream. They had visited on quite a few occasions before-hand and Gibb guested along with local performers on BayFM's Acoustic Harvest Christmas programme for a few years now. Gibb and Annie live near Beenleigh south of Brisbane. Gibb still continues with world-wide folk music commitments as well as local ones. (Ed - June Nichols)