[ HOME ]


Profile
---
STEVE TYSON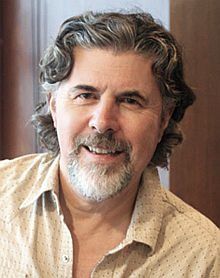 Like a lot of other people, I first wanted to play the guitar after hearing The Beatles. I was in grade 6 at primary school, and the moment was life-changing. I wanted nothing more in life than to be George Harrison. My dad was (is) the legendary ABC radio broadcaster Russ Tyson, who hosted programs nationally from Brisbane. When The Beatles came to Brisbane, Dad was one of only four journalists invited to attend the press conference in Brisbane with them. My folks thought I was too young at 11 to go to their concert at Festival Hall, but a little while later, they let me go to my first concert to see Herman's Hermits at City Hall. The support band for that show was The Purple Hearts, led by the now legendary Brisbane blues fixture, Mick Hadley. This was the first band I had ever heard live, and it was so loud, it frightened me. It also excited me like nothing else I had ever experienced, this raw energy that we came to know as rhythm&blues.
I didn't know where to find the music that I had heard the Purple Hearts play, but two of my school mates did. My best friend back then - still is today - was a drummer Stu Hoffman, and he and I had been messing around playing Top 40 songs. Then we met Dick Grantley and Geordie Buchanan at school, and these guys lived and breathed the blues and soul music, and they introduced us to this amazing music I had been longing to find out about. So Gentle Art was born. We began to play the underground r&b clubs whilst we were still at school, places like the Red Orb (later Quentin's), and Mother's. We finished school, and I went to Qld Uni to study Journalism. I had always loved literature, but I really only wanted to go to uni to get a degree so I had something to fall back on, before I could embark upon my true dream of being a professional musician.
At that time, I began to write songs. Gentle Art got into the final of Hoadley's National Battle of The Sounds, and the 4IP Rock Festival, in 1970, my first year out of school, but towards the end of that year, something happened that would change my life forever - I found out I was going to be a father at the age of 18. Any thoughts of becoming a professional musician went out the window pretty quickly. I had to leave uni, get married, get a job, and learn how to raise a family.
Fortunately, I was able to balance things pretty well - being a new family man, working a day job, and the band. In fact, Gentle Art prospered during the early 70's. My son Shane was born, and I had a daughter Peta two years later. Gentle Art had a short break, and I had a stint with a Stones/Chuck Berry inspired band called Spike, before Gentle Art re-convened. Both bands were lucky enough to do support gigs for some of the big acts to play Festival Hall and City Hall in Brisbane, including Billy Joel, Elton John, Canned Heat, and Black Sabbath. Ewan Mackenzie tells the story about how he used to come and watch Gentle Art play - how things changed a decade later when I would come and watch him play with my jaw dropping!
My Dad was also an acclaimed author, having four books of poems and philosophical works published. In the mid 70's, he was invited to make a record of readings of his work, and I composed the music to accompany his spoken words.
All good things come to an end, and career opportunities, marriages, and illness all combined to bring about the end of Gentle Art in 1977. One important thing that had happened during the band's latter and most productive period, was that John (JB) Barr had joined the band as bass player. It would begin a friendship and musical alliance that continues to this day.
During the latter stages of Gentle Art, I had been working on a "rock opera" - I think it was a very 70's thing. So with the band's demise, I formed a new group, called Felix, reflecting the opera I had written, Felix's Journey. I had grand visions for this thing, and started recording it with a view to creating a stage show with an orchestra, choir etc. Around this time, my marriage ended, and I decided it was time to take the plunge and become that person I had always dreamed of - a professional musician. Felix made plans to move to Melbourne. We made it as far as Tenterfield, where we rolled our truck, and lost pretty well most of our uninsured equipment.
We had no choice but to return to Brisbane, and accept whatever gigs we could, having all taken the plunge and chucked in day jobs. Various line-up changes later - members included Doug Hills, Dave Johnson and Tony Mockeridge at various stages, the band ran out of steam, and we inevitably split. "Felix's Journey" remains on the shelf to this day - probably where it belongs really. One great moment during that club era was getting to play in Chuck Berry's backing band - we actually shared my guitar after his guitar lead snapped off - but that's another whole story!
Anyway, Felix eventually imploded. Things began to get pretty tough on the financial front, so I had to get a day job again. I remarried, had two more daughters, Rebecca and Hayley, and my musical escapades were really confined to playing in a big soul band, Blue & the Debonairs, for the rest of the 80's and early 90's. That was a lot of fun, and also introduced me to another character who would have a huge influence on my musical direction - John Fegan. The Debonairs also included another old friend, keyboard player Peter Harvey. Pete had been around in Gentle Art days. Pete suggested that John, he and I get together to write some songs. It was John's poems that really dictated the direction this writing project would take. For the first time in my musical career, I was listening to lyrics and was inspired by them. John came to me with poems about bushrangers and pirates, and I would take them away and write the chords and melodies. Conversely, I had a bunch of tunes without lyrics, so I would give them to John and he would write wonderful stories to them. Pete Harvey was a great songwriter in his own right. This writing collaboration quickly morphed into a band - Rough Red.
We went to Sydney and recorded our first album Better Red Than Dead in 1995, and toured Europe for the first time in 1996. The band - John, Peter, JB, Dave Parnell and myself - would go on to make three more albums and to tour Europe three more times, playing some of the world's great folk/roots music festivals.
By 2004, I was looking to do something new. With JB and Dave, we formed the twentysevens, a three piece, predominantly electric band. We made three records and got invited to tour the UK in 2006 as support act for the legendary Status Quo.
In early 2009, I spent a few months living in Paris. One thing I've always wanted to do is write a novel. So I sat in coffee shops most days, pretending to be Ernest Hemingway. The result - no novel, but a bunch of poems and stories about my travels, unrequited love, and family history. It became very apparent to me, that these works would become songs of a personal nature which I really had to sing myself. And so has begun my solo career. I have embraced the acoustic guitar again, and it has been a revelation to me sharing my songs with folk audiences. These songs formed the basis of my debut solo album TEMPLE DOG, which was released in March. I am out and about playing the folk club gigs in various formats - sometimes solo, most often with Dave Parnell, and most recently with a specially put-together band, The Industrious Felons, which includes Dave, John Barr, and Chrissy Euston (from Stockade).
At the same time, midway through 2009, we decided enough water had passed under the bridge, and Rough Red reformed, playing predominantly festivals. It is a great joy to play in front of folk audiences, in whatever format it may be. I am obsessed with music. One of the songs I wrote for the twentysevens is entitled Music is the god - and that pretty well sums it up for me.
Steve Tyson